This topic is currently marked as "dormant"—the last message is more than 90 days old. You can revive it by posting a reply. Home Groups Talk Zeitgeist.
Death of kings bernard cornwell pdf viewer
I Agree This site uses cookies to deliver our services, improve performance, for analytics, and if not signed in for advertising. Your use of the site and services is subject to these policies and terms.
LibraryThing All topics Hot topics Book discussions. Time to try and put a fairly horrific early spring behind me. I'll start a new thread with a new poem, by a new-to-me poet, James Schuyler, introduced by a non-LT friend, Sanchia.
Publication Order of John Pellam Books
I'll be looking for more of his works. And there are bunches of small green Knobs, buds, crowded together. The rapid music fills in the spaces of the leaves. And the piano comes in, like an extra heartbeat, dangerous and lovely.
LATE TO THE PARTY
Slowly the notes pour out, slowly, more slowly still, fat rain falls. Since I inevitably read far more than 75 books a year, I just keep a single ticker to track my total reading. I'll start new threads as usual when the total number of posts hits between and I will do my best to try to catch up on my mini-reviews, which have fallen way behind, even as my reading pace also has slowed.
If you want to see what I've been reading in real time, your best bet is to you to my library, and look at the dedicated collection I've established there, under the label "Books Read in As I complete a book, I'll rate it and add it to the list.
I'll also tag it, "Read in ". One of my goals this year has been to read more serendipitously.
Bones of the Hills
My TBR mountain has been growing rapidly; at a pace of nearly ten books for every book that I have read! I'm off to BookExpo next week mid-May , so it will climb still further. My guide to my ratings: 1. I wouldn't recommend doing so Either reasonably good within a ho-hum genre chick lit or thrillers , something that's OK to read when you've nothing else with you, or that you'll find adequate to pass the time and forget later on.
This is where you'll find 'em.
Navigation menu
These books have what it takes to make me happy I read them. The list! News of the World by Paulette Jiles 4. Killers of the King by Charles Spencer 4.
Death of Kings by Bernard Cornwell Audiobook Full
Spy Games by Adam Brookes 4. Jane and the Waterloo Map by Stephanie Barron 3. A Christmas Escape by Anne Perry 3. Finding Fontainebleau by Thad Carhart 3. The Coffee Trader by David Liss 4. Poles Apart by Terry Fallis 3.
Lilac Girls by Martha Hall Kelly 2. The Wolves by Alex Berenson 3.
Excellent Daughters by Katherine Zoepf 3. The War Reporter by Martin Fletcher 3. The Last Kingdom by Bernard Cornwell 4.
The Portable Veblen by Elizabeth Mackenzie 4. Saving Jason by Michael Sears 3. The Pale Horseman by Bernard Cornwell 4. The Arrangement by Ashley Warlick 3.
See a Problem?
Elephant Complex by John Gillette 4. The Ex by Alafair Burke 3. Flight of Dreams by Ariel Lawhon 4. Lords of the North by Bernard Cornwell 4.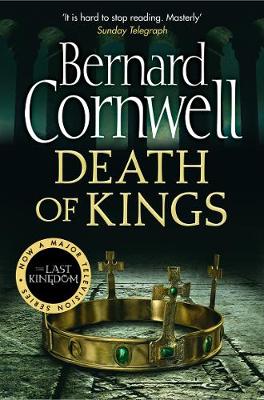 The Figaro Murders by Laura Lebow 3. The Age of Wonder by Richard Holmes 4.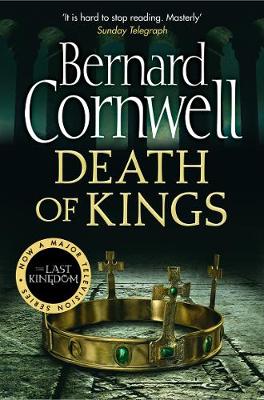 Sword Song by Bernard Cornwell 3. Journey to Munich by Jacqueline Winspear 3. Miller's Valley by Anna Quindlen Vinegar Girl by Anne Tyler The Burning Land by Bernard Cornwell Death of Kings by Bernard Cornwell Keep Me Posted by Liza Beazley Walking the Nile by Levison Wood Sent to the Devil by Laura Lebow The Pagan Lord by Bernard Cornwell A Hero of France by Alan Furst A Spectacle of Corruption by David Liss The Empty Throne by Bernard Cornwell Dog Run Moon by Callan Wink The Wolf of Sarajevo by Matthew Palmer The Bridge Ladies by Betsy Lerner Eligible by Curtis Sittenfeld The Tooth Tattoo by Peter Lovesey No Shred of Evidence by Charles Todd I Am Pilgrim by Terry Hayes Death at Breakfast by Beth Gutcheon Hunters in the Dark by Lawrence Osborne City of Jackals by Parker Bilal How to Measure a Cow by Margaret Forster The Reader on the 6.
The Graveyard of the Hesperides by Lindsey Davis The Last Communard by Gavin Bowd Skeleton Hill by Peter Lovesey In spite of my goal of reading serendipitously, I have set up some reading challenges for myself. I'm not going to kill myself if I don't accomplish them, though I'd like to see what I can do.
Chatterbox's Serendipitous Reading Adventures in 2016 -- Part III
Some of them involve reducing the size of the TBR mountains that keep sprouting up around here, unchecked and unconstrained. Some of them are to push my reading in different directions. Every year I find myself saying, oh, I want to read, or finish, xxxx -- and never do. So this list might help. If I achieve half of what I set out to do, I'll be pleased.
Saskatchewan
I don't want it to dictate what I read, but merely give me someplace to turn on those days when I reach a point when there isn't a book sitting there and begging, "read me next! Acquisitions List Part I A Big Problem for me on an ongoing basis is trying to keep down the number of books that I acquire and must read. At least the library books all must read and removed within six weeks or so Providence Library rules: one renewal max but the ARCs are so easy to acquire So I'm going to shame myself by listing the books that come in the house, one way or another except the library books that will rapidly leave again and try to get to them rapidly, unless they are Kindle Sale copies of classics that are already in my library meaning I can discard them or books that I know I want to read one day and for which paying 99 cents or 99p today is just too good a deal to pass up.
The rest of them, however, should be at least half read by the end of Contraband by Dennis Wheatley NetGalley Kael Weston from publisher -- e-galley Homegoing by Yaa Gyasi from publisher via e-galley Nitro Mountain by Lee Clay Johnson from publisher -- e-galley White Sands by Geoff Dyer from publisher - e-galley A Certain Age by Beatriz Williams The Girl from Home by Adam Mitzner Georgia by Dawn Trip